Social Tennis Sessions, Brisbane
Do you enjoy tennis but are more interested in making friends and having a good workout than getting to a competitive level? Then our social tennis sessions are just what you're looking for. 
At Infinity Tennis, we have a great community of friendly and welcoming tennis players who are just as eager to make friends with fellow players as you are. You'll make new friends, build a community, and even improve your game if you're a bit competitive.
We've designed our social tennis sessions to cater to players of all ability and fitness levels as well as ages. And our coaches are dedicated to ensuring that everyone gets involved and has a great time. So whether you're looking for an intense game or just want to get out on the court and have some fun with like-minded people, our social tennis sessions are for you.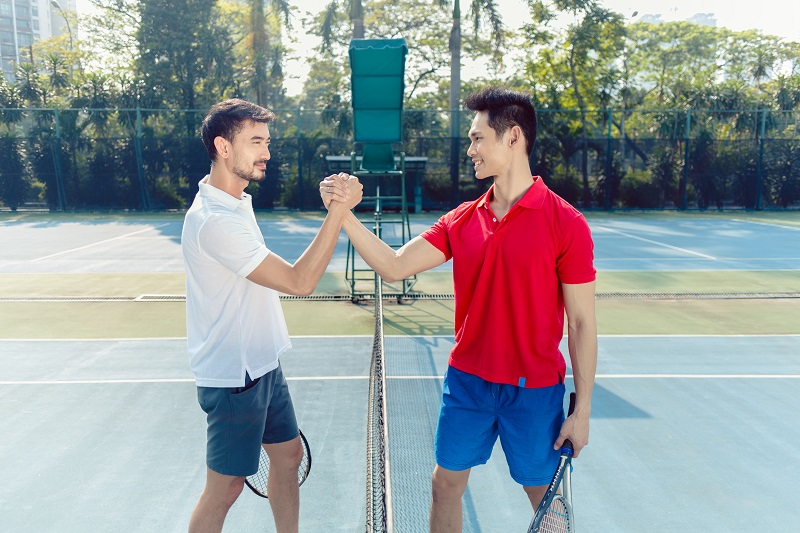 Social Tennis Prices
Social tennis is a fun, no-pressure way to dust off your old tennis skills with friends. You can sign up with a group for regular catchups with the added bonus of getting exercise or join an existing group for a great game of tennis.
Social Tennis at the Infinity Tennis Centre costs just $15 per session. That makes it a great, low-cost way to improve your fitness and leaves money in your pocket for a coffee afterwards.
Social Tennis Timetable
At Infinity Tennis, we want to create a fun, welcoming environment for all of our social tennis players. That's why we have mixed as well as ladies tennis sessions. Here's when we hold our social tennis sessions: 
Sunday: 8.30am to approximately 11.30am
Ladies Tennis: Thursday 9.30am-12 noon
Fitness Building Catchups
Get motivated to improve your fitness, strengthen your friendship bonds, and dust off your tennis skills. Talk to our staff today about our social tennis sessions and get ready to get involved!
Join A Social Tennis Group This Week